Over recent years, we have seen a first-time occurring technology revolution. Whether we love this advancement or not, we have to adapt to it. And I don't have to say that, in a few years, there will be nothing that can be done manually but by computers.

Indeed, we have all become too adapted to paperwork that we hardly want to change the way it works. However, insurance companies now are demanding digitized PDFs instead of a regular paper sent by fax or by mail service.
The problem is how we can make this migration so easy for you, Auto Repair Shop owners, that you don't feel too stressed while doing so?
Why Should we Adapt Ourselves to Technology?
You might be wondering right now, why should we care about having a complicated technical application instead of just have a pen and paper?
And as we can see, in today's world, sharing information is no longer hard at all. With a click, you can have a file delivered to multiple people around the world in 3 seconds.
However, I would like to dive into a different aspect of technology. The cost.
Whenever I speak to business owners, I believe the cost is what matters the most. That's because no one wants to lose money, right?
Manual Paperwork and Invoicing vs Automated Paperwork – The Cost:
Having an app that will automate all the work for you will be very costly, right? As you will pay like 100$ or 120$ one-time fee to get the app working for you.
Instead, sending a paper by fax or going to a governmental place to have your paperwork done is pretty much cheaper as you will only pay like 10$ or 15$
However, thinking in the long run, you will see that you will have to multiply those 10$ by 10 or 15 based on the size of your business.
As your business, grows more you will need to have more paper and therefore, pay more money.
On the other hand, when you think of an automation or workflow management app, you will see that you pay once for any number of clients.
Therefore, when you have to legalize 120 paper or so, you will find that you almost didn't pay 1$ per paper or document.
And as you scale more, the cost keeps decreasing. Not only the cost decreases, but there is also another important aspect that will be optimized as well.
Manual Paperwork and Invoicing vs Automated Paperwork – The Time:
Time is money, isn't it?
Imagine the following scenario:
"This month, you have 7 customers with 7 SUV cars that have really severe damages. You, as a workshop, have to send to the different insurance companies of these 7 cars to have the required funding.
The insurance companies answered you, 'Of Course!, may you please send us a report with the damages to the car?'
Then you sit in front of every car and wrote manually every damage. You then went back and told them that you have done it.
They return to you, 'Awesome, now after sending and looking at these reports, we would like to know the invoices for such damages.'
You generate the invoices and re-send everything to them either by fax or by any mail service."
Now if you have a workflow management app, you will open the app. You will then put the details of the car with the prices, and click generate then share.
In 30 minutes only, you have a report of the damages within the cars, the prices of the fixes, and they are already sent to the insurance companies alongside pictures with those damages.
Now, how can we automate or digitize such a process?
Method 1 Of 3 To Digitize Paperwork: Scanning And Copying:
You can indeed scan your documents by a mobile app or a real scanner and get a copy of them on your computer.
This can be achieved easily (and freely) by downloading a MobileScanner App from the play store or AppStore and take a close picture of the documents that are required to be scanned.
Afterward, you can use those copies to create a PDF document that is similar to the scanned copies in their format, and you can mail those copies to the insurance companies.
Take in mind that creating a PDF document can be either achieved by Adobe PDF creator or online google docs. You have to be good with PDF formatting to be able to achieve this cleanly.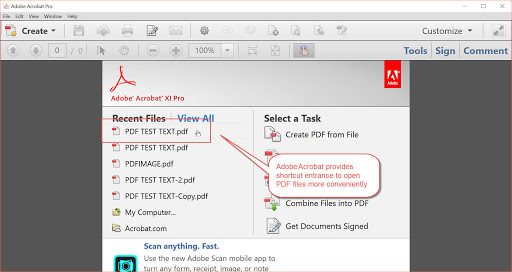 Method 2 Of 3 To Digitize Paperwork: Using Online Softwares:
With a bunch of online software, you can enter the data you wish to enter online and then just add them together in one pdf that will be your final report.
Some of these platforms would be:
1- QuickBooks
2- FreshBooks
3- Elorus
And there will be many more platforms that you can use to achieve your goal.
However, keep in mind that you have to use different software for different purposes as there will be platforms that are specifically targeted for invoicing, others for fleet reports, and much more.
For example, to use QuickBooks to generate an invoice, you have to:
From the QuickBooks Home screen or the Customer menu, select Create Invoices.
On the Customer: Job drop-down, select a customer or customer job. The available Estimates window appears.
Choose the estimate you want to include in the invoice. …
When the invoice appears, edit the information as needed.
Select Save & Close.
After that, you can stack those reports generated separately by each platform in one document for your insurance company.
Method 3 Of 3 To Digitize Paperwork: Using Cubtar:
Cubtar is a software explicitly targeted for Auto Repair Shop owners who want to take their shop business into the next level.
With Cubtar, you can easily log in to your software, go to the Invoices tab, add the details with the car's details and the target insurance company, and sit back on your chair.
In seconds, Cubtar will give you a printable PDF file with the invoice, the damages in the car, the costs of each repair separately, and a picture showing the places for the damages and much more.
You can also go to add a car and mark explicitly on each part of the car with the damages that occurred to that part. This way, you will be able to have an automated report that is customized for the required car in seconds.
That's because Cubtar is an application that is mainly created for Auto Repair Shops to use. The people who've worked on this application are all Auto Repair Shop owners who have put all you need in one place.
Are you worried about the prices?

I don't think you should be as Cubtar has very competitive plans to meet all Auto Repair Shops from a small one-branch auto repair shop to multi-branched shops.
Special Offer For YOU!
In Cubtar, we know that you might be skeptical about using a new platform and you might not feel really comfortable.
That's why Cubtar allows a free demo for all its new users. You can always head to Contact Us page and send a message for Cubtar to ask for a demo!
Don't forget to follow our blog to look at our tips for all the problems facing you!