While placing your auto repair shop on the first page of Google can increase traffic to your website, this can also help to attract traffic to your physical auto repair shop.
The reason for that is when you place the location of your auto repair shop on Google Maps, and is authenticated by the "Google My Business" account, you pave the way to reach the largest number of clients, and thus increase your auto repair shop activity.
For example, if someone searches for auto repair shop Google Maps and is near your workshop location, your workshop will appear in front of him and he will get to you immediately.
The more easily and frequently your repair shop name appears on Google Maps, which is a reliable source of information, the more people will start flocking to you.
In this article, we will show you how to do this by creating an account on "Google My Business" to document your workshop.
Why do you need to create an account on "Google My Business" and Add Your Auto Repair Shop On Google Maps?
Through the Google Business Listing, customers can obtain sufficient information about your workshop and your activity.
The listing card provides contact information, working hours, and services available in your workshop, and thus it will be easier for the customer to believe what you offer.
The Google Business Account works on SEO so that when someone searches for you, they will appear on the first page, and this definitely ensures that you get the best results.
The profile on "Google My Business" gives credibility to your workshop, as the likelihood of customers visiting through "Google My Business" increases by 70%.
Confidence is the primary factor in your business, the more trust the customer has, the more likely he will use your workshop service. This confidence should be strengthened with the "Google My Business" account.
Clients are allowed to leave reviews and comments on their experience with your workshop, thus the more positive these comments, the more potential clients will trust you and your workshop.
In addition to all the previous features, "Google My Business" is a completely free tool that is easy to subscribe to and use, so it is easy for you if you are a beginner or owner of a large workshop to promote your workshop widely.
Time needed: 10 minutes
A step-by-step guide to create Google My Business Account:
Sign Up:

Go to https://www.google.com/intl/en_eg/business/ and click Sign In.

Search For Your Business:


First, you have to search for your auto repair shop as it might already be added from another user.
If it was already there, then you can reclaim it using official papers.

However, if it is not, then you have to create it yourself.



Add Your Business:


If it doesn't appear, then click on Add Your Business to Google. You will be promoted next to a page through which you will enter your page name.

Make sure to enter your Business name correctly as it will have to match the official governmental papers of your business.



Choose a category:

Make sure to choose the most appropriate and fitting category for your business.

In this case, we can add something like Auto repair shop or Auto Maintenance.

Do you want to add a location?

Since the auto repair shop is a physical shop and not a virtual business. Then we have to click yes, then next.

Add Your Address

Make sure to write your address correctly without any confusion so that people will reach your shop easily.



Where Are You located?


You will then be prompted to add your exact location on Google Maps so that people can get directions to your auto repair shop.



Do You Offer Delivery Services?


If you have a mechanic for example that is ready to visit people who have their cars broken down in the middle of the road, then you mark this as yes.

However, if you want the customers to only come to your shop then mark this "No, I don't"



Enter Your Contact Details:


Make sure to add the professional phone number of the business and not your personal number as well as your website URL which is very important.



Click Finish To Save Your Details:
Once you complete the registration, you will have access to the "Google My Business" dashboard. From here you can update your workshop work details, add working hours, photos, description of your work, any sub-categories your work falls into and much more.
Once your account is activated, you will receive a confirmation email. At that point, your clients can now find your auto repair shop on Google Maps.
Special Offer For You: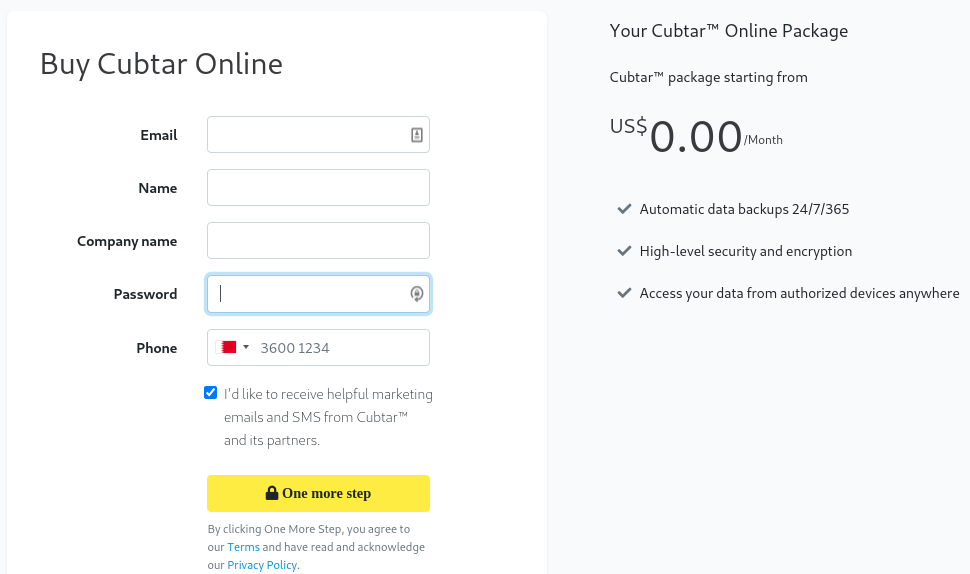 As mentioned, Cubtar offers you a free trial period, in which you can evaluate the program yourself and see how useful it is.
Don't forget to follow our series, Auto Repair Shop Nightmares, and to wait for our next articles. You can always have a peek at our previous articles:
And don't forget to share this article among your friends!!