According to 99firms, originally said by Yahoo, there are 6.5 million new businesses that start each year in the U.S. only. Which means an average of 542 thousand new business start monthly. Remember that the above statics is only related to the US; imagine the number of new businesses that start all over the world daily?
In today's world, opening a new small business is one of the riskiest things to do. That's because the survival stats of small businesses aren't reassuring at all. There are 100s of factors that go into the survival stats of your new business.
Auto Repair Shop might be one of the most winning business over the last few years. That's because the Cars market keeps scaling without stopping.
With the right equipment, the correct place, and a good feasibility study, you will have a very successful business that is ready to survive in the long run
That is why we will explain in detail in this article everything about the Auto Repair Shop business.
Before Starting The New Business:
Before running to hire staff for your new business, you have to clearly identify your business.
Have a coffee cup, and ask yourself a set of questions whose answers will be able to make you walk on the right path.
What Services Will Your Workshop Provide?
Succeeding in today's world requires a clear mindset. Be clear about what you want and try to offer something unique.
Don't offer the same services offered by every business globally. Instead, be ready to offer something that will attract a large audience.
If you have a specialty in mind, such as certain types of repairs or cars from certain brands, keep this in mind when designing a plan to launch and sustain your business.
However, regardless of your specialty, an auto store business plan should include the following:
Determine the cost:
The first step of your project is to specify your requirements in detail. Then determine the necessary cost for each of them.

You will need a suitable place, a trade license, and a set of mechanical tools, in addition to the employment that you will need.

For this, you must consider a list of all requirements and their prices, and you will need approximately 45,000 Saudi riyals as a minimum for the project.
Choose the right place
You must consider that the workplace should not be less than 200 square meters as a minimum, and it is preferable to choose a place near industrial workshops and traffic roads where traffic is high so that it is always in easy service for the customer.
If you prefer to choose a large place on a large commercial road, the cost will be higher, but surely, it will be matched with bigger profits. You can also choose a place near gas stations as it is the main place that cars aim to on a daily basis.
Workplace planning
Designing a mechanical workshop, it is necessary to organize the spaces in a way that ensures the correct performance of all the required activities; you will need an area for lifting cars, a reception desk, a warehouse for spare parts, and a workers' and employees' area which may include (a bathroom and a changing room).
Setting goals and priorities
You have to set goals and objectives for the first few years of your business, such as increasing sales revenue, customer service milestones, and the hiring schedule.
Among the priorities that must be taken into account to ensure success is high-quality work and meeting customer demands with high professionalism.
It is also important that you identify the current services that you will perform in the beginning, and then define the future services you wish to provide. Moreover, always remember that proper planning is the best way to succeed.
Another factor that I need to strongly stress is to make your goals achievable. For example, don't say that I want to gain 10 million ryals in the first 6 months. You have to make your goals achievable and realistic.
Summary Of The Requirements You Need For Your Auto Repair Business:
A workshop of not less than 200 square meters.
A commercial license for you to practice.
Chairs for customer seating.
Information desk.
A workers' room with a bathroom.
All kinds of car lifts.
A computer with a working program (We will discuss this point in detail).
Air pressure gun for tire maintenance.
Warehouse for equipment and spare parts.
Manual tool for quick maintenance.
A minimum of (2-3) workers, which includes an electrical technician, a mechanical technician, and an assistant worker.
This depends on the area of the workshop and the volume of work. The requirements may also scale as your business scale.
Ways To Make Your Auto Repair Shop A Success:
1- Set Up Your Own Website On The Internet:
The era of the Internet.
You can communicate with many people to get to know you by creating your own website. It is also preferred that you link your address and the location of your workshop on Google Maps (Don't Forget To Check Our Blog About Google Maps.)
Always remember that the success of the project depends on the effort and value of communicating with the world.
2- Create Relationships With Everyone:
One of the ways to achieve success is to build good relationships with insurance companies, small companies, gas station owners, spare parts stores, etc…
All this will help you to spread and bring customers to try your services, and then it is your turn to provide your best efforts to maintain this client, which in the future will bring you more customers through your preference for its owners.
3- Advertising On Social Media:
Besides creating a website, you'll definitely need to set up social media accounts to advertise your auto repair shop.
You have probably heard about the top three social media platforms so far which are Facebook, Instagram and Twitter. Subscribing to these platforms is free and this is what distinguishes them, and therefore advertising on them is free.
The fact that the volume of users of these platforms is very huge, and this is what facilitates the spread, you only need to bring followers, and then offer services in an attractive way, you also have to make the best offers at the beginning.
Definitely, it takes effort and skill to be able to do this, but there are also paid advertising options you can use to target specific followers.
4- Gaining The Customer Satisfaction
Make sure to provide your best services in order to gain customer satisfaction. You can then ask the customer to leave a positive comment on your site or on a social media account. This will definitely increase your viewership and encourage others to try the maintenance experience with your workshop.
Improve Your Auto Repair Shop Performance Through Cubtar:
You need a program that runs your auto repair shop business, provides automated solutions, and manages all the cumbersome and repetitive activities that you do, and this program must contain several features.
That's why Cubtar is here to offer you all the required specifications, as it is considered the best solution for managing a car maintenance workshop, and its features include the following:
An online program is easy to access.
The program manages relationships with clients in a coordinated manner.
It allows for creating an electronic entry card.
Cubtar takes the client's signature.
It saves car photos before and after maintenance.
Advertising messages to clients to spread your services around can't be easier.
It can automatically prepare an email with all vehicle data, send it to the insurance company, and follow up on the request (if you are contracting with an insurance company).
The program offers complete analysis to find out the profit and loss ratios.
Determine the approximate time required to repair each car enabling you to deliver the car to the customer on time.
It can track your inventory of equipment and give you alert reports on the number of spare parts.
Auto Repair Shop – A Profitable Business:
Now, you may find the project profitable and worth trying, so don't hold back, plan, and start right away. You are on the right path.
You can contact us via Whatsapp or e-mail by clicking here. We may provide you with a free subscription to Cutbar.
Special Offer For You: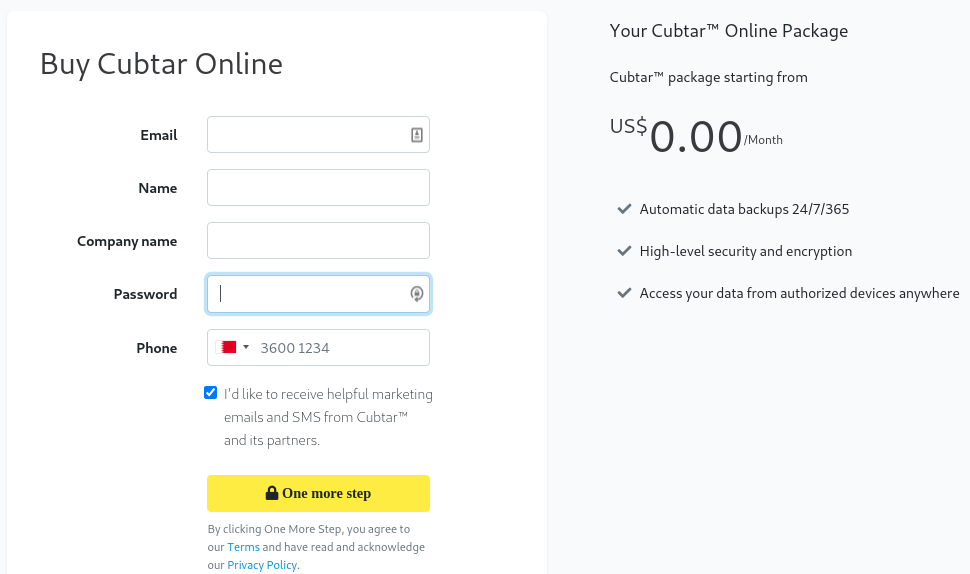 As mentioned, Cubtar offers you a free trial period, in which you can evaluate the program yourself and see how useful it is.
Don't forget to follow our series, Auto Repair Shop Nightmares, and to wait for our next articles. You can always have a peek at our previous articles:
And don't forget to share this article among your friends!!