You may have been wondering recently whether your workshop needs a program to run it.
The answer is yes, definitely. The auto repair workflow management software offers you a technological touch that adds several advantages to your workshop.
The features included in such software vary from inventory management to workflow management, accounting and reporting among some advanced options to enhance your business.
Here, we will give you a clear comparison between the two programs, so that you can compare the differences between them and choose the most suitable one for you:
Comparison between MS Access and Cubtar:
Specifications
MS Access
Cubtar
The program can be accessed anywhere
❌ No
✅ Yes
A very secure system with confidentiality
of information
❌ No
✅ Yes
It has a comprehensive data center
❌ No
✅ Yes
Supports both Arabic and English languages
✅ Yes
✅ Yes
Free trial period
❌ No
✅ Yes
Free updates
❌ No
✅ Yes
Add workers' and employees' data
in the workshop
❌ No
✅ Yes
Print invoices
✅ Yes
✅ Yes
A list of spare parts used for each car
❌ No
✅ Yes
A complete list of the warehouse contents
✅ Yes
✅ Yes
Print out of the daily activity of the workshop
✅ Yes
✅ Yes
Print repair permission for each car
❌ No
✅ Yes
Send an email to the insurance company
❌ No
✅ Yes
Send the price list to the insurance company
❌ No
✅ Yes
Sending a text message to the customer with
the required amount "indicating the discount
amount"
❌ No
✅ Yes
Print vouchers for the spent amounts
✅ Yes
✅ Yes
Print receipts vouchers
✅ Yes
✅ Yes
A monthly report on the entire workshop activity
✅ Yes
Saving customer data
✅ Yes
✅ Yes
Save vehicle data (plate number,
motor number, chassis number, cause of failure)
❌ No
✅ Yes
Organizing maintenance appointments
with clients and employees
❌ No
✅ Yes
Comparison Between MS Access And Cubtar
As you can see from the previous comparison, Cubtar is more superior in providing many advantages that facilitate work within your workshop, and these advantages may extend that the Cubtar even offers the following:
The ability to create a barcode for your store spare parts, to be able to inquire about it in the sales and purchase parts through barcode readers.
Continuously monitoring your inventory and gives you alerts in case a product is about to run out.
You can create a complete database for each of your clients to keep track of the repairs you made in the past.
You can manage all your expenses and profits through the program.
Sending an email to the insurance company with the vehicle entry card, a list of spare parts, a price bill, and photos of the car.
The possibility of obtaining a car card to monitor the number of visits and repairs made, the number of bills, and the number of expenses.
You can add the name of the mechanic assigned to each car on its card.
Addition of an external repair option that is required outside the workshop.
A total report of the number of repairs carried out by the workshop in a given period, according to the cause of the car malfunction.
A monthly report on the work of each mechanic or employee.
All of the world's leading auto repair shops use shop-run software. Maybe the choice is not easy for you, but we tried really hard to give you a clear picture about the differences between two programs, highlighting the specifications that you might need in the required program.
We have tried our best to provide you with an update on the highly recommended specs. The software we discussed in this article is designed to provide you with the necessary comfort and ease in running your business.
Special Offer For You: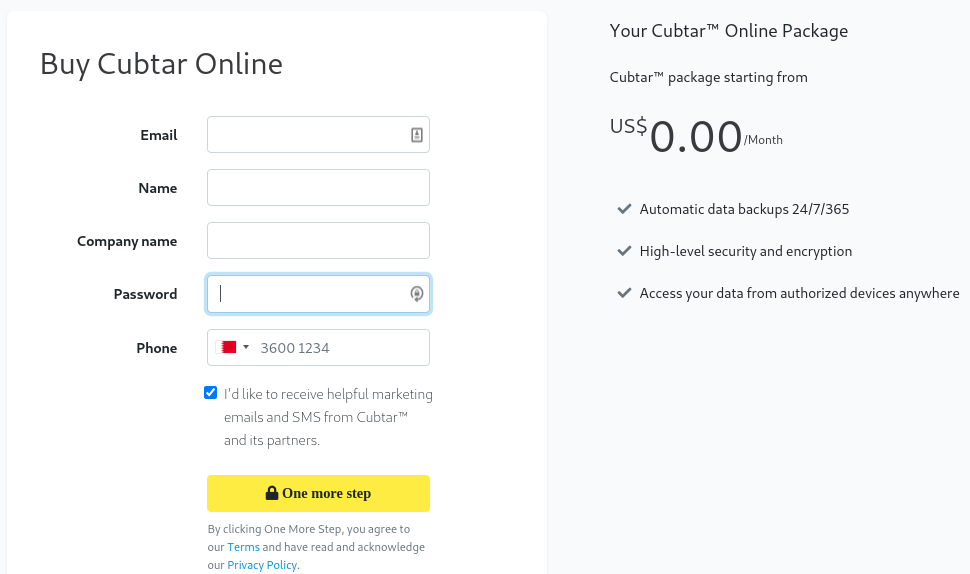 As mentioned, Cubtar offers you a free trial period, in which you can evaluate the program yourself and see how useful it is.
Don't forget to follow our series, Auto Repair Shop Nightmares, and to wait for our next articles. You can always have a peek at our previous articles:
And don't forget to share this article among your friends!!
Facebook Notice for EU! You need to login to view and post FB Comments!